Thursday, June 24, 2010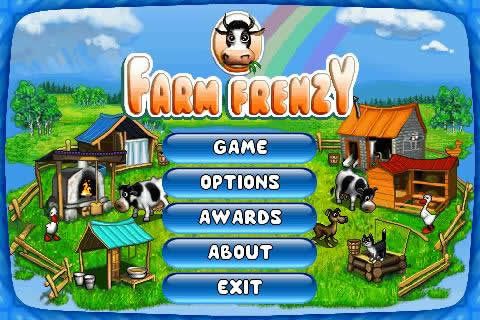 I've been playing the famous Farmville since I opened my account in Facebook. Let me tell you a secret: I got interested on the game and it is the main reason why I opened an account on facebook and also because everyone are hooked. I really enjoyed it and been addicted on playing even when I am at my work. I can't keep myself not to open the application. But when I reached the 32nd level there, I got bored maybe because during that time, when you reach that level, your farm will take longer time to load. I got pissed off and promised myself then that I will not open it again. Well, blogging is much better than playing.
But last week, without my laptop and phone without signal (due to my networks upgrading), I can't think of anything to do. Music and movies are limited in my mobile phone and I always have to convert my movies to my phones format for me to be able to watch. While browsing my phone, I remembered installing a farming game Farm Frenzy. It has 48 action-packed
levels, starting from simple egg collecting tasks to the rigours of producing cheese, woollen cloth and cakes all at the same time. To help you along the way you can upgrade various parts of your farm, from the vehicle you use to transport the goods to market, to the warehouse you can store goods in, even the buildings that produce the goods. Soon you'll be producing vast quantities of products and turning over a huge profit. As well as the standard upgrades the really canny player may unlock special VIP bonuses, these include super-fast transport vehicles, automatic water-pumps for your farm.
And now that I finished the game's version on my mobile phone, very satisfied, I am planning of installing it also on my laptop. I have searched for portables and find 3 versions, lucky me! What I am thinking now is that, why did this farming stuffs interests me?
Read more...