Thursday, July 29, 2010
Another giveaway contest, another chances of winning bloggers! Because of the success of her 1st Giveaway Contest, Ms. Dhemz is very generous for launching her 2nd giveaway contest from Vegas plus a little bonus (its not little for me...:D) and giving all of us another chance to win her great prizes.
The mechanics are very simple:
4. Blog about the giveaway contest
5. Place the badge anywhere in your sidebar
6. Add your link entry
here
.
Very important: Follow the rules and don't forget to add your link entry.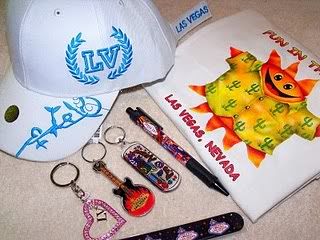 A total of 10 participants will get the chance to win the giveaway contest (7 participants for LV giveaways and 3 participants for $25, $15, and $10).
There will be 2 separate drawings on August 30, 2010 (I just want to make sure all participants are on the list):
*a raffle draw for the Las Vegas giveaways
* cash prizes will be drawn through random.org
Ten (10) lucky winners will be announced on September 1, 2010.
For inquiries and other concerns, just proceed to
Ms. Dhemz Blog
or just click the badge below:
Read more...